Lindsey Orton. She makes me laugh. I love getting her random texts with smiley faces and stuff. This morning I got an email saying she was bored and made a fun new header for our blog. Talent like that makes me oh so jeleous. Isn't it cute? I've been looking for an update for my blog for a long time so I'm glad I can count on Lindsey to do these fun things for me.
Lindsey is practically family to us and so is her family since we spend so much time hanging out with them. Her little brother Sterling is our favorite and he LOVES Cisco. If I come over by myself to visit Lindsey, Sterling immediately asks "Where's Cisco?". Ster-fry is so funny. He also has a condition called VCFS (velo-cardio-facial syndrome) so he is a trooper and a survivor. This is a tough condition and he has been through so much. Several surgeries since we've known Lindsey. We are trying to help them raise awareness of this condition so please give it a read! I'll just be posting it from Lindsey's blog. If you want to help please post this or share it on facebook! Thanks!!
Hello Friends. This is going to be different than a lot of my blog posts and I hope you take the time to read it. My littlest brother Sterling (Ster-fry) has a genetic condition called VCFS. My Dad was recently put on as the VCFS-Educational Foundation President. I'm just going to copy the letter my Dad wrote cause he says it better than I can.
About eight years ago, life for our family changed drastically. Our son, Sterling, was born with a genetic syndrome called velo-cardio-facial syndrome (VCFS). VCFS is caused by a tiny deletion of genetic material from chromosome 22 that contains about 40 genes and is therefore called a microdeletion syndrome. VCFS is the most common microdeletion syndrome in humans, and the second most common multiple anomaly syndrome after Down syndrome. We consider his life a miracle as he struggled to breathe and keep his heart beating several times his first week.
We are most grateful for modern medicine, skilled doctors and specialists. Sterling has had seven surgeries and has been through extensive professional care from occupational therapists, dieticians and speech therapists. We marvel at the progress he has made. As parents we want Sterling to have the best life possible. We are actively involved in making friends and family more aware. We are most excited that the 17
th
Annual International Scientific Meeting of the Velo-Cardio-Facial Educational Foundation, Inc. will be held this year in Salt Lake City, July 15
th
- 18
th
.
This prestigious meeting has been held in most major cities in the U.S. as well as in Great Britain, France, Italy, and Australia and has been hosted by prestigious institutions such as Stanford and Harvard to name a few. To make this conference successful we need to raise funds to support the ability to bring scientists from all over the world to speak. I am asking if you can assist by making a financial contribution for the conference. All money that you donate is tax-deductable; the VCFS Educational Foundation, Inc. is a 501(c)3 non-profit organization. Here's how to donate:
Here is a picture of the little squirt.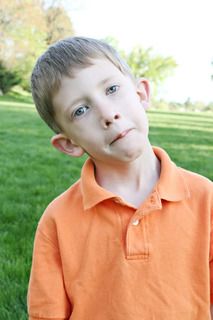 We would really love to raise awareness of this condition. If you could re-post this, tweet, facebook, or e-mail a link to this post you would be helping lot.